Buggy For Learning! - Spring Bulletin Board Idea
Spring is here and, with Easter around the corner, if you're looking for a simple spring themed design that won't take a lot of time to put together, will provide a festive addition to the classroom walls, and will compliment your Easter decor plans if you decide to leave it up, check out this cute bug themed board designed to show off your kiddos' work!
Buggy For Learning!
Background: White bulletin board paper.
Title: "Buggy For Learning!"
Border: Complimentary patterned bulletin board trimmer.
Decoration: The design features Carson Dellosa's "Buggy" for Bugs bulletin board set. Simply add the vines and bugs where desired, as well as student work mounted onto colored card stock or construction paper, and you have a cute spring themed bulletin board that is sure to make your kiddos' feel special!
Supplies: Buggy For Learning! | Spring Bulletin Board Idea
View More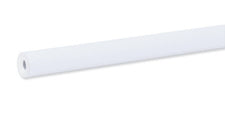 $4.49
Out of Stock

$2.85 $4.49
Out of Stock